Welcome to Beck Diamond Brokers
Discovering Brilliance, One Diamond at a Time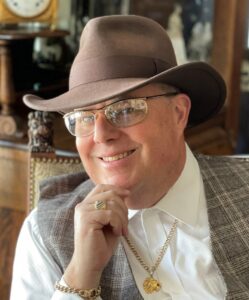 Clinton Beck Founder CEO
What is a Diamond Broker?
A diamond broker is an individual or company that operates as an intermediary between diamond sellers and buyers, ensuring a seamless, transparent, and beneficial transaction for both parties. Unlike retail jewelry stores that have marked-up inventory in display cases, diamond brokers have extensive connections within the diamond industry, allowing them to source diamonds directly from wholesalers, cutters, and mines.
A diamond broker is your personalized guide to the world of diamonds, navigating the vast landscape of choices to find the perfect gem that meets your specific needs and desires. They bring expertise, insider knowledge, and a commitment to ensuring clients receive the best value for their money.
Advantages of Dealing with a Diamond Broker:
Personalized Service: Every diamond journey is unique, and brokers offer tailor-made services to meet individual preferences and needs.
Extensive Inventory: With a broader reach than retail stores, brokers have access to vast selections, ensuring you find the exact diamond you're looking for.
Competitive Pricing: By sidestepping the retail markup and sourcing directly, you are likely to get a better price for a higher-quality diamond.
Transparency: Established brokers value their reputation. They prioritize providing detailed information about each diamond's provenance, grading, and value.
Expertise: Diamond brokers are well-versed in the nuances of the industry. Their insights on cut, clarity, color, and carat weight ensure you make an informed decision.
Network: Brokers have established relationships with mines, wholesalers, and cutters worldwide, giving you access to diamonds that might be otherwise hard to find.
Customization: Want a diamond that's truly one-of-a-kind? Brokers can help source or even assist in creating custom cuts and designs.
Beck Diamond Brokers: Your Trusted Guide in the World of Diamonds
At Beck Diamond Brokers, we pride ourselves on our dedication to excellence, trust, and transparency. With decades of experience and a vast network, we promise to make your diamond journey not just satisfactory, but truly exceptional. Dive into the world of diamonds with Beck, and experience brilliance like never before.
---
Discover your perfect gemstone with Beck Diamond Brokers today.
How Can Beck Diamond Brokers Offer Diamonds At Such Competitive Prices? Understanding Our Edge in the Diamond Market
At Beck Diamond Brokers, you might often wonder: how are our diamonds priced so competitively? Here's a detailed insight into the framework of our pricing and the advantages that come with it.
Genuine Wholesaler Advantage: Beck Diamond Brokers isn't just a retail facade. We are genuine wholesalers in the diamond industry. A large portion of our diamonds are typically purchased by jewelry manufacturers who then craft them into stunning pieces of jewelry. By operating at the wholesale level, we can avoid the multiple layers of mark-ups that come with traditional retailing.
Live Market Prices – A Transparent Approach: We don't set our prices based on hunches. Our diamond prices are dynamically pegged to live market rates sourced from international diamond exchanges. These exchanges are the heartbeat of the global diamond trade, and they ensure that our prices are always competitive and in real-time alignment with the market.
Direct Relationships with Diamond Suppliers: Over the years, we've nurtured and established direct relationships with diamond mines, cutters, and suppliers worldwide. This eliminates the need for middlemen and additional costs, allowing us to offer diamonds to you at a fraction of what you might pay elsewhere.
Commitment to Value and Integrity: At Beck, we understand the significance of purchasing a diamond, whether it's for an engagement, an anniversary, or just a personal treat. Our commitment is to provide unparalleled value without compromising on the quality or integrity of the diamond.
In summary, when you choose Beck Diamond Brokers, you're not just getting a diamond. You're accessing a world where unparalleled quality meets unbeatable price. You're unlikely to find such a blend of quality and affordability elsewhere, and that's the Beck promise.
---
Subscribe to our newsletter
Subscribe to our newsletter today and receive our latest news and exclusive deals straight to your inbox.