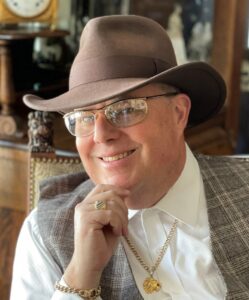 The Legacy of Beck Diamond Brokers: Clinton Beck's Gem of a Journey
In the radiant world of diamonds, where each gem tells a story, the tale of Beck Diamond Brokers, birthed from the passion and vision of Clinton Beck, stands as a shining testament to determination and entrepreneurship.
The year was 1989. With the vast and glittering diamond market at his fingertips, young entrepreneur Clinton Beck embarked on a journey, armed with little more than a briefcase and an unyielding spirit. This wasn't just any briefcase; it was filled with dreams, aspirations, and a few carefully chosen diamonds, representing the humble beginnings of what would become a Canadian legacy.
As days turned into nights and years into decades, Clinton's reputation for honesty, quality, and knowledge in the diamond trade began to sparkle just as brightly as the gems he dealt with. Beck Diamonds, under his tenacious leadership, transitioned from a modest briefcase operation to one of Canada's most prestigious diamond brokerage houses. Each gemstone acquired, appraised, and sold under his watchful eye added not just to the company's wealth but its growing legacy.
Joining revered institutions like the Canadian Jewellers Association not once but twice, Beck Diamond Brokers solidified its position at the pinnacle of the industry, upholding standards of excellence and integrity that Clinton Beck himself had set.
Today, Beck Diamond Brokers boasts an inventory that would leave many in awe—thousands of diamonds, each echoing tales of love, celebration, and unbreakable bonds. Their commitment to transparent business dealings and unparalleled service has earned them an A+ rating with the Better Business Bureau. Furthermore, their stellar reputation shines across digital landscapes, with glowing reviews and testimonials on platforms like Yelp, Facebook, and Google.
However, beyond the ratings, memberships, and accolades, the heart of Beck Diamond Brokers remains the spirit of Clinton Beck. It's a story of a man who, with a single briefcase and a world of determination, carved a niche for himself in the intricate tapestry of the diamond trade, ensuring that every gem he touched became a part of a larger, more beautiful story.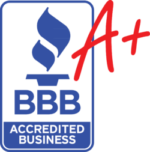 Beck Diamonds Is A Member Of the International Diamond Exchange
Beck Diamonds buys and sells more diamonds than any other broker in Alberta.