Diamond Sellers Guide
Before you sell your diamonds:
Shop around. Don't just go to the first person you see in the newspaper or yellow pages. Check out their website. Ask for some references and then check the references.
Check the rating they have with Better Business Bureau and are they members.
Are they active in the Chamber Of Commerce or community?
Do they have a valid business license?
How long have they been in business?
Will they give you a quote over phone on what they are paying per gram? Any good gold buyer should be able to quote a price to the penny. Quotes are always done per gram. If they tell you that they have to see the gold to give you a price, this is an obvious problem as there is no need to see the gold.
Look over what you are selling. If you have any jewelry that is intricately designed with small gems and diamonds, these pieces of jewelry are very labor intensive and may have more value as jewelry instead of their gold value and can be sold privately.
If you have a family heirloom piece of jewelry make sure that you are ready to sell it. It will be impossible to retrieve it once it is melted down. Rule of thumb is if you have even the slightest bit of hesitation, hang onto it. You can always sell it at a later date.
Make sure you are getting value for your diamonds and gems and the company you are selling to have experience in that area. Often good size diamonds can add significant extra value to your gold sales.
Follow your gut instincts. If something doesn't seem right, it probably isn't. A professional gold buyer should explain everything to you in detail that they are doing and it should be a very smooth and pleasant transaction.
Clinton Beck is the President of Beck Gold & Diamond Brokers. He has been brokering gold and diamonds for over 20 years. "With gold prices reaching ever higher prices, it is very important that people research where they are selling their gold," says Beck "a small handful can be worth thousands of dollars so it is important that consumers do their due diligence to find the best value for their gold. We have clients who have been offered several thousand dollars less by gold buyers."
What Should I Bring?
The following are items you need to bring to sell your scrap gold:
One (1) piece of government-issued picture ID (e.g. driver's license)
One (1) piece of government-issued ID (e.g. health care card; social insurance card)
The jewellery you plan to sell must belong to you.
We work with the guidance of the Edmonton Police Service – Business Watch International.
Current Gold Price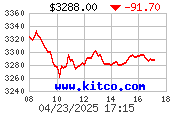 Current Silver Price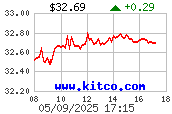 Clint, thanks again for the deal you gave me on my engagement ring. You saved me $1,500.00. It is gorgeous and better quality than I could find anywhere. I owe you one.